Thank you for visiting our website. Athletes First is an Nike affiliated summer team. There are only 40 such teams in the Nation. Athletes First is the only boy's Nike team in the state of Oklahoma.
Follow us on

2014 EYBL STANDINGS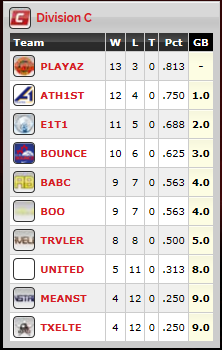 Athletes First
Event Historical Page
See Our Player's Accomplishments
From Past Years.

Athletes First Player
Jakolby Long EYBL Mixtape



Athletes First EYBL Recap

Mean Streets vs Althetes First
Featuring players Derrick Rose,
Eric Gordon Blake Griffin,
Xavier Henry, Daniel Orton





Athletes First v.s. D.C. Blue Devils
Featuring Kevin Durant,
Ty Lawson, Blake Griffin,
Sam Bradford, Obi Muobelo



Athletes First vs Illinois Warriors
featuring Blake Griffin,
Xavier Henry, Daniel Orton



Athletes First Alumni
Blake Griffin..
Here Comes The Boom



The Circuit OFFICIAL Trailer

Athletes First Player
Aboubacar Diallo Workout
Athletes First Player
Austin Meyer Dunk of the Day
Top Plays From Day 1 Of The USA Basketball MU18 Training Camp
Athletes First Player of the Week
Marcus Dickinson
Athletes First is the only
Nike Travel Team in Oklahoma
Follow Nike on Twitter @NikeEYB

Featuring NIKE's 40 elite 17 & under travel team programs, the league allows for continuous competition at each location as team records are cumulative throughout all league play. The top 24 teams after the four regular season events qualify to play in the EYBL Finals at the NIKE Peach Jam in North Augusta, SC.
Athletes First Players Invited to
Nike Elite 100 Camp

Jakolby Long

Qyemah Gibson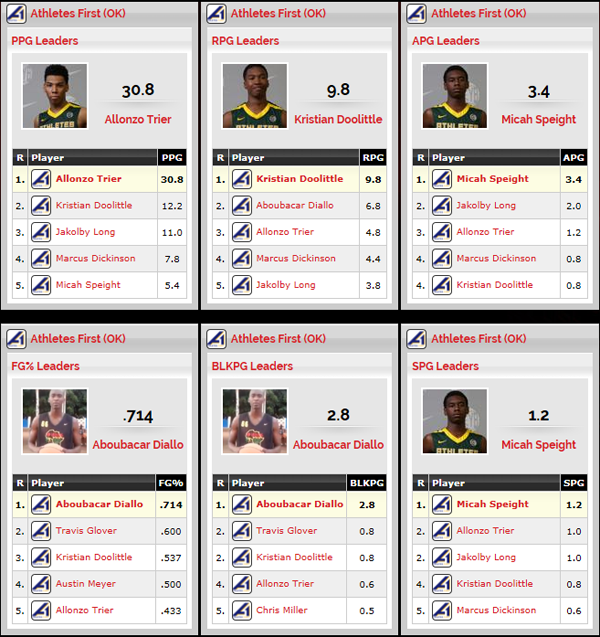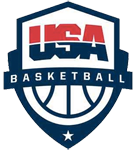 Athletes First Allonzo Trier selected to the USA Basketball 18 Under National Team
The 12-member 2014 USA Basketball Men's U18 National Team was announced Sunday morning and features seven players boasting of prior USA Basketball experience, including Stanley Johnson (Mater Dei H.S./Fullerton, Calif.), Tyus Jones (Apple Valley H.S./Apple Valley, Minn.) and Justise Winslow (St. John's School/Houston, Texas), who each have won two gold medals playing internationally for USA Basketball.

Also included on the official USA U18 roster are: Isaiah Briscoe (Roselle Catholic H.S./Union, N.J.); Jaylen Brown (Wheeler H.S./Alpharetta, Ga.); Jalen Brunson (Adlai E. Stevenson H.S./Lincolnshire, Ill.); Luke Kennard (Franklin H.S./Franklin, Ohio); Tyler Lydon (New Hampton School/Elizaville, N.Y.); Dwayne Morgan (St. Francis Academy/Baltimore, Md.); Allonzo Trier (Montrose Christian/Seattle, Wash.); Myles Turner (Trinity H.S./Bedford, Texas); and Stephen Zimmerman (Bishop Gorman H.S./Las Vegas, Nev.).
Team USA Video
Allonzo Trier set to transfer to Findlay Prep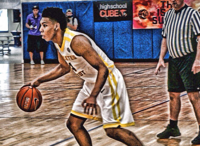 Athletes First guard Allonzo Trier, who will likely become the EYBL's career scoring-leader, has decided to transfer to Findlay Prep in Henderson, Nevada. The 6-foot-4 combo guard played his junior season at Montrose Christian in Maryland, but felt the need to make a change. He released the following statement upon the news he was switching schools:

Trier is extremely talented, but remains humble as he progresses through his career. He is a very personable young man and is extremely well-spoken, traits that coaches across the country have fallen in love with. He has taken a game to a completely new level, and will continue to grow his game while being surrounded with elite talent at Findlay.

Read More By Alec Kinsky, D1 Circuit
Allonzo Trier Is A Scoring Machine (EYBL Mixtape)
Allonzo Trier Peach Jam Hall of Fame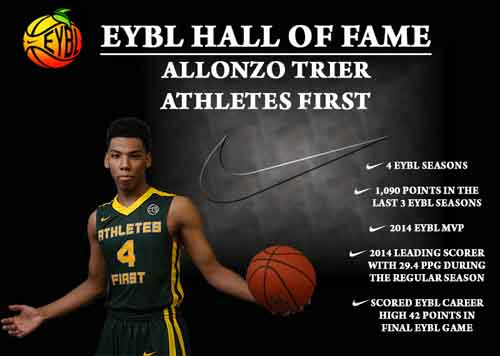 #OTRHoopsReport
Prospect Eval – Allonzo Trier – May 27, 2014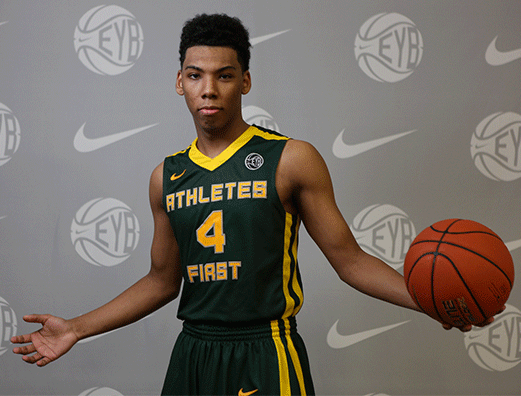 Trier has positioned himself as the nation's premier scorer in the class of 2015.

*Photo by Jon Lopez (Nike)

It is not even a question who the most consistent scorer has been on the EYBL Circuit this spring. Currently averaging 29.4 points per game, Allonzo Trier of Seattle, Wash., is putting points up at a remarkable rate. Standing at 6-foot-5, Trier has a lethal combination of size and body control that allows him to put up points in bunches.
[Read More]
Allonzo Trier: The SICKEST Scoring Performance of the Summer!
In June 2014, Allonzo Trier put up one of the most impressive scoring performances of all time; recording 7 back-to-back thirty point games at the NIKE EYBL above 50% shooting.
Athletes First Player Allonzo Trier commits to Arizona



Allonzo Trier is the Leading Scorer
in EYBL History! NEW VIDEO


Athletes First Player of the Week
Qyemah Gibson

Athletes First Player of the Week
Kristian Doolittle