2012
College Commitments
* Matt Christiansen (McGuiness)
University of San Francisco
* Joe Edmonds (McGuiness)
University of San Francisco
* James Woodard (Edmond Memorial)
Tulsa University
* Jorden Kaufman (Andover KS)
Oral Roberts University
Athletes First
"Train with a Purpose"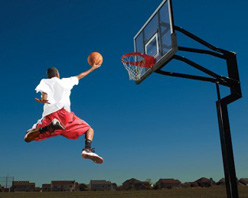 PerformanceEDGE has partnered with the prestigious Athletes First Nike basketball program. Such players as Blake Griffin, Xavier Henry, Sam Bradford, Kevin Bookout and much more have played with Athletes First.

Together we are bringing OKC a premier training program called "Train with a Purpose" for athletes of all ages!

Jonathan Bluitt is a specialist in basketball development inspiring each individual to improve in dribbling, shooting, maneuvering, and much much more!

Ryan Crain has developed a Speed & Strength development training program that will focus on all aspects of sports performance. He will make you faster, more explosive and more efficient on the basketball court, football field, track, etc...in order to reach your athletic potential.

The goal is to help each athlete be at their peak performance and conditioning level for the start of the season. Whichever program you choose for continued improvement, you will not be disappointed!

*Location and Session Pricing for this training program. Mention that you saw this on Athletes First website and receive a 10% discount on each package.
Jonathan Bluitt:
Ryan Crain:
Best of the NIKE EYBL
"Air Larry" Rises Again!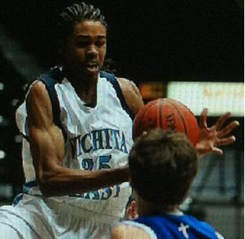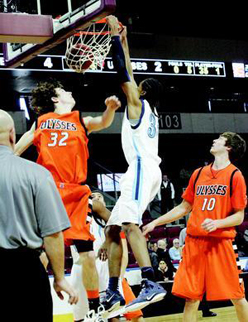 East junior Larry Dennis opened Saturday's basketball game with Kapaun Mount Carmel by driving inside for a basket. Then he made another inside basket. By the midpoint of the first period, Dennis had nine of East's 11 points and three rebounds.

[Read More]
LeBron James:
What did you work on this summer?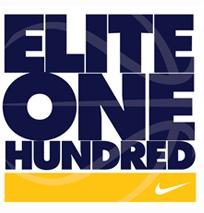 Athletes First player Alonzo Trier and Omega Harris were selected to attend the 2012 Nike Elite 100 Camp.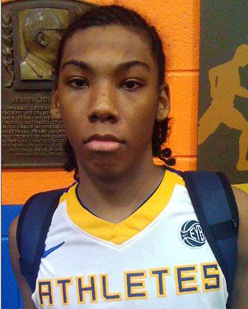 Alonzo Trier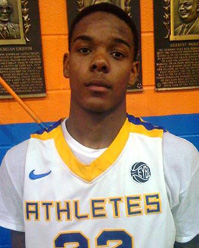 Omega Harris
The first skill development event of the summer will focus on the nation's best underclassmen in St. Louis from June 7-10, at the NIKE Elite 100, known previously as the NIKE Hoop Jamboree. Featuring many of the best instructors and elite high school coaches in the country, this event helps build a foundation of the knowledge of the game for years to come. The goal for the NIKE Elite 100 is to give the best players the opportunity to develop their skills and to grow their game to heights never imagined.
Omega Harris One of Oklahoma's Top Prospects Regardless of Class - Class of 2014
Curran Scott
2012 Highlights
Class of 2015
Athletes First Player
Douglas Moore 2012 Highlights
Class of 2015
Athletes First 14's Capture
2012 MAYB National Championship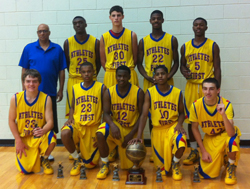 New Orlands Hornets - Xavier Henry

[NBA] Xavier Henry Steals and Dunks (2nd March 2012)
Athletes First Player
Stevie Clark signs with Oklahoma State University
ATHLETES FIRST
HISTORICAL PAGE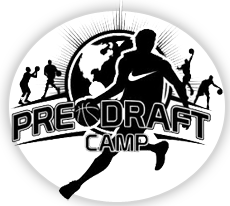 Nike Elite Youth Basketball is making a stop in Oklahoma City to conduct The Nike Pre -Draft Camp on Saturday, March 24, 2012.

The camp will begin at 10:00 a.m. and conclude at 4:00 p.m.

The Santa Fe Family Life Center located at 6300 N. Santa Fe in Oklahoma City will serve as the host sight.

Top Nike coaches and skill and development trainers will be in attendance to conduct the pro - style camp.

Triple Threat building skills will be taught....shooting, dribble penetration, passing ...along with jump stop skills, passing and cutting drills to help better understand ball movement.

Each player will receive a Nike T shirt.

Lunch will be served at the camp.

Be a part of the top grassroots development program in America....be seen by the key Nike grassroots scouts and basketball teachers.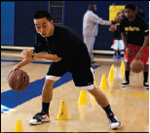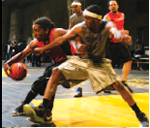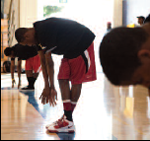 2012 Elite Youth Basketball League Teams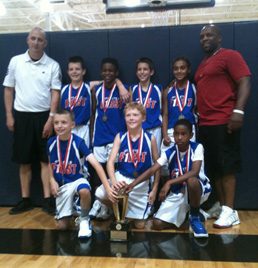 Athletes First 4th Grade Team
Wins Super 64 Grassroots
National Championship
in Frisco, TX.
Names: Coach Keith Cole, Cade Schroeder, Rondel Walker, Kyle Morris, Nate Goodlow, Coach Tracy Walker-Front Row Kirk Cole, Will Haas, Kyle maddison.

Athletes First
Stevie Clark invited
to NIKE GLOBAL CHALLENGE
The 2012 Nike Global Challenge, a tournament that features the top 30 American high school players broken into three regional teams battling the International elite from Brazil, Canada, China, Lithuania and Puerto Rico in an eight-team three-day tournament. This year's Nike Global Challenge will be held in our nation's capital, Washington, DC, as part of the World Basketball Festival. It will also be an NCAA-Certified event allowing College Coaches to attend.

Date: July 11-16 2012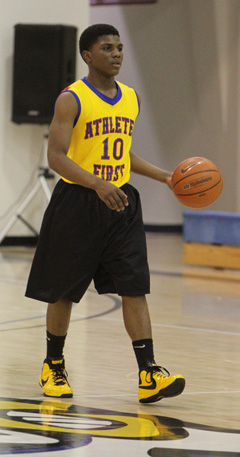 Stevie Clark


Allonzo Trier (OKC Storm) 1000+ Points in Freshman Season
Athletes First Player
Allonzo Trier
Athletes First Player
Allonzo Trier Slam
Blog: BASKETBALL SPOTLIGHT NEWS Post: Dunk Of The Week: Allonzo Trier Catches A Body
Curran Scott
2012 Highlights
Class of 2015
Athletes First Captures
2012 Super Showcase National Championship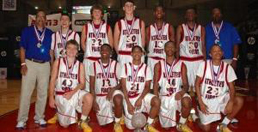 July 23, 2012
The 8th Grade title match began at 1:40pm between Athletes First and CIA Bounce 14U from Canada. In the first quarter, Athletes First got off to a quick lead. CIA Bounce began to 'bounce' back. However it was not enough for them to take the lead. Athletes First went into halftime leading 39-27.

The buzzer sounded and it was the Oklahoma boys of Athletes First team who took home 2012 8th Grade Super Showcase title with a final score of 65-61. [Read More]
Athletes First
Jordan Woodard
Commitments to Sooners
ESPN "Woodard was among the first offers Kruger made when he took over the program last year. He also had an offer from Memphis and was receiving strong interest from Stanford."


One of Kruger's goals was to try to keep the best in-state talent in the state. With Woodard locked down, Kruger is showing his dedication to that concept." [Read More]
Athletes First Player
Shaquille Morriss Commits to Shockers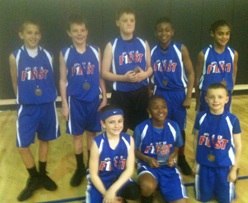 Athletes First
4th Grade Wins 4 to 4
Tournament Championship!

ESPNHS Players of the Week
Jan. 11, 2012
MIDLANDS
Stephen Clark, Douglass
(Oklahoma City)

He's a 5-foot-10 junior guard who has caught the eye of many recruiting analysts – including ESPN's Dave Telep – for his long-range shooting. All eyes should be on Clark now after what he did in a 106-92 loss last week to Airline (Bossier City, La.) at the Bossier Invitational. Clark connected for 65 points, including 52 in the second half. He also made 27-of-27 free throws. Clark is reported to have offers from Providence, Marquette, Fresno State and more. [Read More]
Athletes First
5th Grade Team
Wins Championship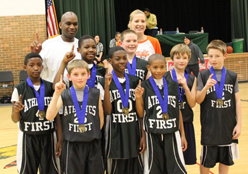 Athletes First
Stevie Clark
LeBron Rise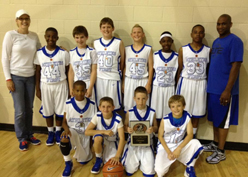 Athletes First 5th grade wins Championship in
the 2012 Sooner Cager Classic.
1st Row - Taylor, Tyler, Jett, Turner

2nd Row - Coach Jackie, Terrence, Parker, Mason, Daxton, Dillard, Rashid, Coach Reggie
Athlete First Player
Stevie Clark honored as
Gatorade Oklahoma
Player of the Year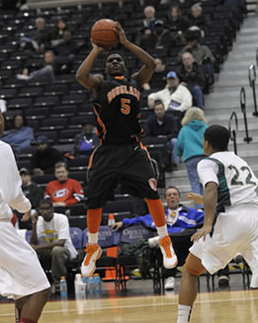 Athletes First player Jordan Woodard were selected
to attend the 2012 Nike Deron Willams Skills Academy.
Deron Williams Skills Academy

June 21-23, 2012
Top 15-20 High School Point Guards /
Top 10 College Point Guards
Chicago, IL (Closed to the Public)
Athletes First
Jordan Woodard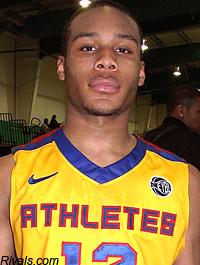 Jordan Woodard

Athletes First Jordan Woodard invited
to LeBron James Skills Academy
From July 6-9, the nation's top 80 high school players and top 20 college players will convene in Las Vegas for the annual LeBron James Skills Academy. Featuring many of the elite instructors in the game, the skills academy is hosted by three-time NBA MVP LeBron James for four days of intense skill development work and competition in front of hundreds of members of the media and scouts from every NBA team.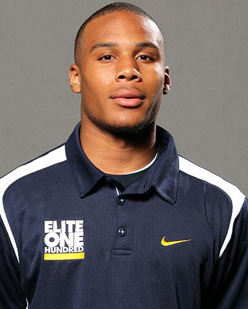 Jordan Woodard
Qwik 11 Shaquille Morris Game winning Dunk
Keith Clark (Dunk #3)
Blake Griffin Poster
Dunk on Pau Gasol
Lakers @ Clippers - 4/4/2012
Blake Griffin Videos

Blake Griffin vs Knicks
Blake Griffin
Dunk Video


[NBA] Blake Griffin:
What is a typical day?