Play or Pause Music

Thank you for visiting our website. Athletes First is an Nike affiliated summer team. There are only 40 such teams in the Nation. Athletes First is the only boy's Nike team in the state of Oklahoma.
Follow us on


Athletes First Alum Allonzo Trier selected for 2015 McDonalds All American team!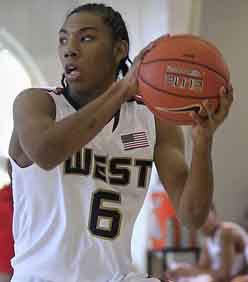 The 6'4" guard from Seattle, Washington becomes the latest McDonald's All-American to play for Arizona.
2015
College Commitments
* Allonzo Trier (Findley Prep, Henderson, NV)
Arizona University
* Chris Miller (FBooker T Washington High School)
Oral Roberts University
Athletes First
Event Historical Page
See Our Player's Accomplishments
From Past Years.
Athletes First Player
Express Dunk of the Day - Austin Meyer (Mustang High School) - 2016 Recruit

Dunk of the Night: Jakolby Long

Athletes First Player
Jakolby Long EYBL Mixtape


Athletes First EYBL Recap
Mean Streets vs Althetes First
Featuring players Derrick Rose,
Eric Gordon Blake Griffin,
Xavier Henry, Daniel Orton



Athletes First v.s. D.C. Blue Devils
Featuring Kevin Durant,
Ty Lawson, Blake Griffin,
Sam Bradford, Obi Muobelo


The Circuit OFFICIAL Trailer


[Summer Mixtape]
Jakolby Long #Sniper #LeftyFlick



Athletes First vs Illinois Warriors
featuring Blake Griffin,
Xavier Henry, Daniel Orton

Athletes First is the only
Nike Travel Team in Oklahoma
Follow Nike on Twitter @NikeEYB

Featuring NIKE's 40 elite 17 & under travel team programs, the league allows for continuous competition at each location as team records are cumulative throughout all league play. The top 24 teams after the four regular season events qualify to play in the EYBL Finals at the NIKE Peach Jam in North Augusta, SC.
2015 EYBL Standings
Top 5 Go To Peach Jam

Unit
Team
W
L
A1
Pro Skills
4
0
A2
Athletes First
4
0
A3
Oakland Soldiers
3
1
A4
Oakland Soldiers
3
1
A5
PSA Cardinals
3
1
A6
BABC
2
2
A7
Mac Irvin Fire
2
2
A8
Boo Williams
2
2
A9
Team Texas Elite
0
4
A10
Playground Elite
0
2



2015 Teams (17u): Division A
[See List]

Unit
Team
A1
Wings Elite (Arkansas)
A2
PSA Cardinals (New York)
A3
Boo Williams (Virginia)
A4
Oakland Soldiers (California)
A5
Mac Irvin Fire (Illinois)
A6
Team Texas Elite
A7
Athletes First (Oklahoma)
A8
Playground Elite (Wisconsin)
A9
BABC (Massachusetts)
A10
PRO Skills (Texas)
8th Annual Cager Classic
May 1-3, 2015
Oklahoma City, OK

Entry Deadline: April 17, 2015
Registration Fees (price varies by age):
Ages 15, 16, 17 = $300.00
Ages 13, 14 = $250.00
Ages 9, 10, 11, 12 = $200.00
(Discount of $25.00 per team for 2 or more teams registered from the same program)
(Example: 1st team entered fee $300.00; 2nd team entered fee $275.00; 3rd or more team entered fee $250.00)

Check Daily for Schedule Updates!

Cager Online Registration

Cager Classic Rules
Posted 4-28-15

Hotel Info
Best Western SantaFe
Updated 4-13-15

Gym Locations
Updated 4-27-15

Hotel Info
Sleep Inn & Suites
Updated 4-15-15

2015 Cager Schedules
Click Here
Updated 4-30-15

Tournament Champions
Click Here
Athletes First Player
Kristian Doolittle commits to OU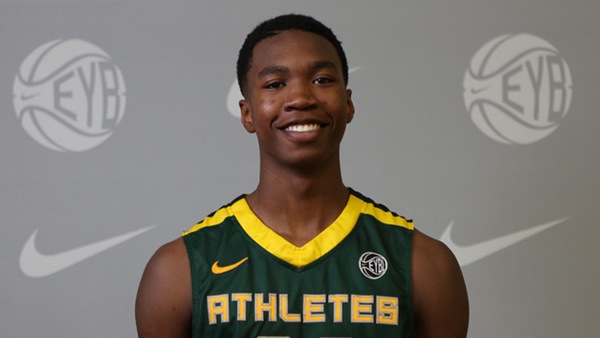 Edmond Memorial product becomes second member of 2016 class
Everybody's happy. The Oklahoma basketball coaching staff got its wish and Edmond (Okla.) Memorial prospect Kristian Doolittle doesn't have to deal with any type of recruiting pressure.

Doolittle, a 6-foot-6 prospect for the Class of 2016, became OU's second commit for the class, he confirmed Tuesday afternoon.
Picking today might have surprised Edmond Memorial coach Shane Cowherd, but this has been a long time coming.

Athletes First-Kristian Doolittle

Kristian Doolittle


The biggest question for Athletes First was how they were going to replace Allonzo Trier's ridiculous production from 2014. Doolittle helped ring in the next chapter of Athletes First, battling his way to one of the most productive sessions statistically in Hampton. The 6-foot-7 Oklahoma-commit can score, rebound, pass and defend at a high level, providing Athletes First one of the most dependable swingmen on the circuit. His ability to implement his efficient floor game does wonders for Jakolby Long and company, as Doolittle does the little things exceptionally well. He has remained relatively under-the-radar up until this point, but with productivity like he had in Hampton, he should at the top of scouting report moving forward.
Allonzo Trier Peach Jam Hall of Fame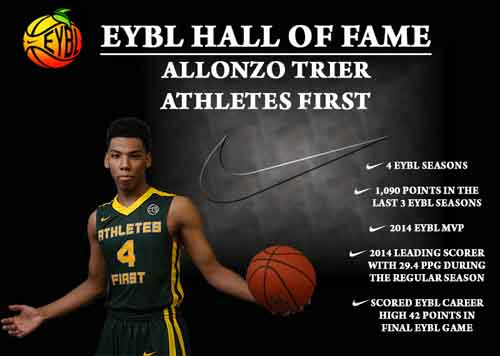 Athletes First Alum Allonzo Trier
selected for the
2015 Nike Jordan Brand West Team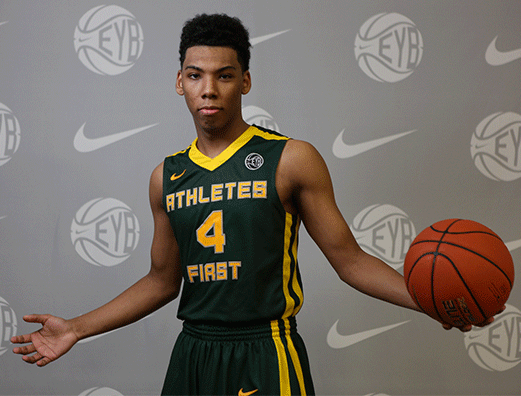 Now in its 14th year, the Jordan Brand Classic will return to Brooklyn, N.Y., in April with games showcasing the top boys, girls and international basketball players. For the third consecutive year, Barclays Center will host the top boys in the nation on Friday, April 17, as part of a quadruple-header event. These future stars follow in the footsteps of some of the greatest in the game, including Jordan Brand athletes Carmelo Anthony, Chris Paul, Blake Griffin and Jabari Parker. The game will be televised nationally on ESPN2 at 8 p.m. EST.

The International Game, now in its eighth year, will tip off the event by featuring elite 16-and-under basketball players from around the world at 1:30 p.m. EST.

At 3:30 p.m. EST, Maya Moore — Team Jordan athlete, reigning MVP and champion at every level of the game — will host the inaugural competition featuring the best young female basketball players in the country.
See More
Allonzo Trier: The SICKEST Scoring Performance of the Summer!
In June 2014, Allonzo Trier put up one of the most impressive scoring performances of all time; recording 7 back-to-back thirty point games at the NIKE EYBL above 50% shooting.
Athletes First
Kristian Doolittle Peach Jam Mixtape